FOR STAFFING AGENCIES & IN-HOUSE RECRUITMENT TEAMS
Think Differently About Recruitment Marketing
There's more to marketing than building a brand and social media.
In a "candidate's market" candidate nurturing, targeted content, and inbound marketing are among the most effective things you can do.
Transactional, "spray-and-pray" recruitment tactics and job postings are expensive - both in time and money.
Not to mention, organic social reach is practically non-existent.
It's time to think differently about your recruitment.
It's time to think like a marketer and move from a finite game to an infinite mindset.
📚 Available in Kindle or Paperback formats on Amazon 📚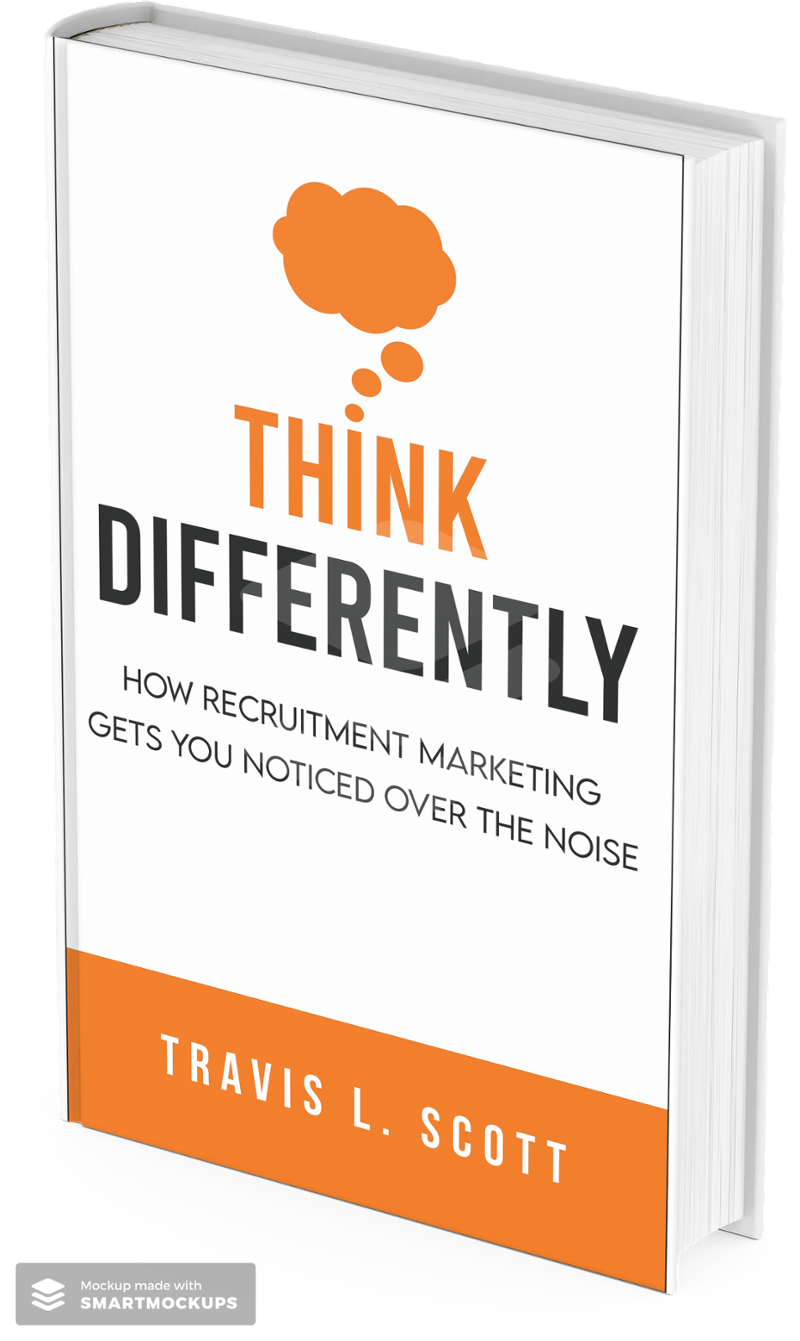 Read this book to learn about:
Marketing Psychology
Marketing Funnels, Touchpoints & Flywheels
Positioning
Why Social Media is Not the Only Answer
Owning Your Audience vs Renting It
Content and Inbound Marketing
Candidate Nurturing
Marketing Automation
Building a Recruitment Marketing Team
Table of Contents Sneak Peak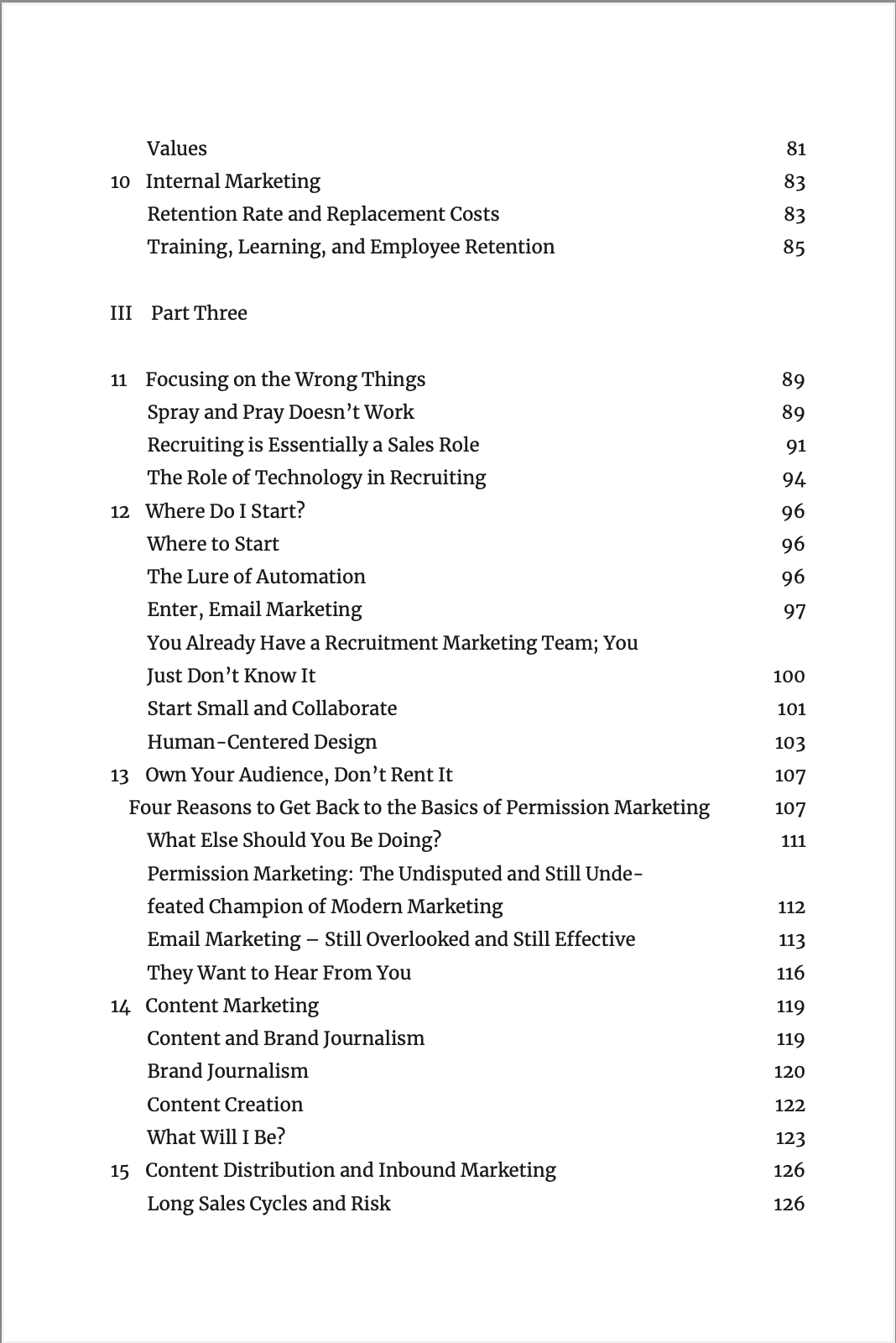 "Travis did a great job at breaking down almost every channel of marketing and applying it to the candidate journey. I recommend this book to anyone looking to get into Recruitment Marketing or Employer Branding regardless of level of experience."
"This book is a godsend for companies scratching their heads about how to attract and retain talent. The answer lies in the marketer's toolbox - identifying, nurturing, acquiring, (and) measuring."
Here are just a few of the things we can talk about during your call.



Explore your current recruitment marketing processes and workflows - what's working, what's not

What's your recruitment tech stack look like?

Where do you feel the biggest bottleneck is?

A Podcast for Curious Marketers
Marketing:Unboxed is a podcast for marketers who are curious and know that learning is something that is never completed.

Broken out into a range of series, Travis and his co-host, Ali Schwanke, interview marketing leaders, RevOps professionals, HubSpot practitioners, and even authors to open the box of marketing knowledge.
Are you ready to level up? Subscribe so you never miss an episode.